We are a small, family-owned boutique from Pittsburgh, PA. We started with a mission to provide affordable and comfortable fashion that's as fun and as unique as you are. We think it should be easy for you to find something in your closet that will make you feel great. You'll love the way you look in our styles.
As the owner of Lazy Caturday, Tessamyn Wieczorkowski is constantly looking for new styles that are exciting and affordable. We only buy from small, quality manufacturers to bring you fun and unique clothing and accessories.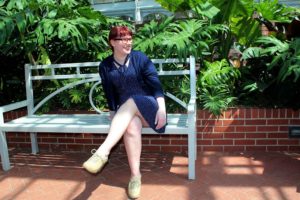 We know how frustrating it can be to order clothing online, so we've made it easier by offering $5 shipping for domestic orders and free shipping for domestic orders over $50. Most orders will arrive within 3 to 5 business days.
We also offer hassle-free returns on any item within 30 days of purchase. If you're not satisfied for any reason, just send your item back and we will refund your money.
Find out why our customers keep coming back for more. With free shipping and hassle-free returns, there is no reason not to try on something new from Lazy Caturday.